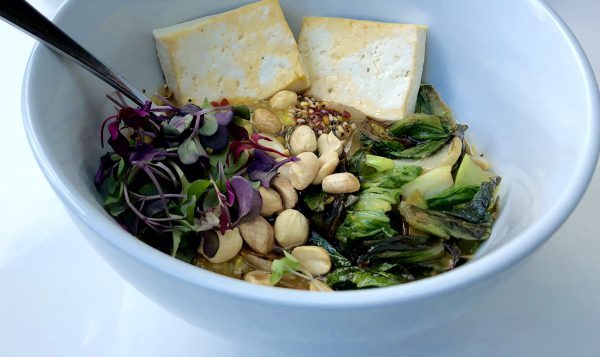 The space over at 101 Cookbooks has been one of my favorite food blogs for years. The photos are beautiful, the writing light and whimsical and the recipes wholesome and delicious. Given Heidi's more Martha Stewart than Semi-Homemade with Sandra Lee. So it was a surprise (albeit a pleasant one) when she got in on the Instapot action with this dedicated Instapot section on 101 Cookbooks. Heidi's turmeric spiced congee had been on my list to try for a few weeks.
Congee is a savory Asian rice porridge dish. The mixture of brown rice (I used brown basmati) and quinoa created a creamy, toothy base topped with crunchy peanuts, fresh microgreens, sautéed bok choy and crispy tofu plus a healthy drizzle of toasted sesame oil and Japanese 5 spice.
A breakfast – or lunch – of champions. I loosely followed Heidi's recipe which you can find here.