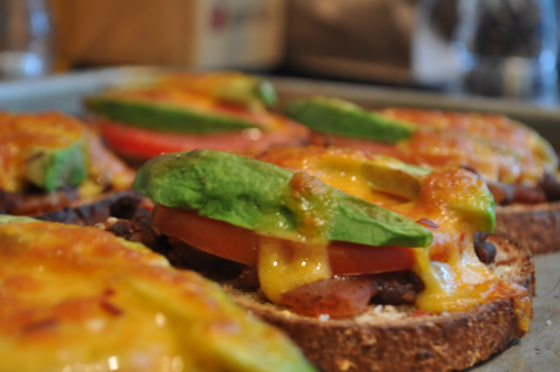 Eating cold lunches is almost like not eating lunch at all. At least to me. But I do have my limits and slaving away over a hot stove on a hot day is not within them. When I snuck out of yard work early this weekend, I knew I had to come up with something good for lunch. Delicious yet easy and no slaving over a stove. These Avocado Tomato Melts were the answer – blistered avocado wedges, runny warm tomato slices and melty cheese layered onto bread that's crunchy on the ends and soft in the middle with leftover huevos rancheros beans. Plus a cold glass of Jaljeera Juice, or Spicy Lemonade as I explained to Surya.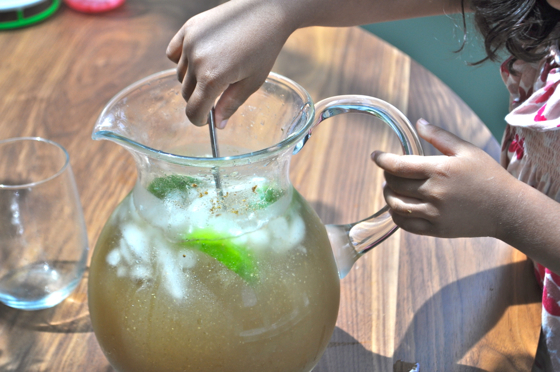 Together, they did the trick. Jaljeera Powder
 is a blend of Dry Mango Powder, Cumin Powder, Black Salt, Black Pepper Powder, Dry Ginger Powder, Mint Leave Powder, Ajowan Powder, Gooseberry Powder, Citric Acid (Acidulant), Refined Palmolein Oil & Asafoetida. To make this unsweetened version of desi lemonade, fill a pitcher with cold water, ice and lemon juice then stir in a few heaping teaspoons to taste.  Enjoy cold!