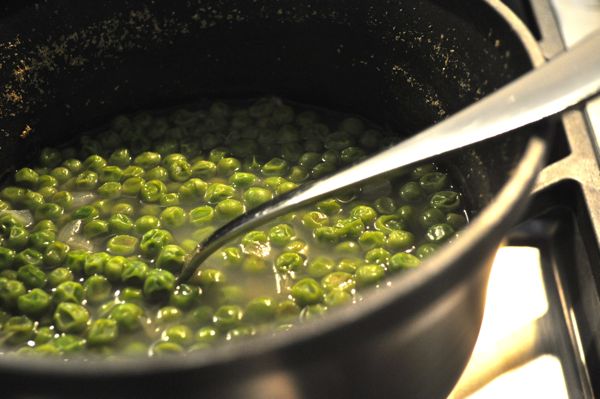 After reading the ingredients in Surya's rice cereal, I decided to take action.  No more powdered cardboard for my baby.  If I expect her to eat the food we eat when she's old enough to eat what we're eating, then I better start building her palate now.  So I've been literally building it – one layer at a time.  I'm following a single ingredient approach to isolate and identify any possible allergic reactions and waiting a few days between each new food.  Beyond that though, all I needed was a reminder from Deb at Smitten Kitchen to go with my gut on what's okay to feed my baby, and I was off.
I get teased by friends about how much of my free time is spent thinking about food.  I think about grocery lists in the shower…read Mark Bittman's How to Cook Everything on the subway home…lay awake at night wondering whether grilled apples are the right pairing for salty haloumi cheese (they are).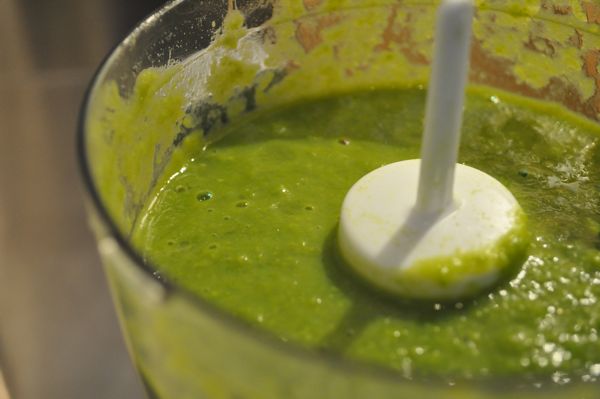 My recent food obsession has been – not shockingly – which new foods to introduce to Surya.  Different, new combinations I can make for her to bring her one step closer to enjoying all of the foods her daddy and I enjoy.  Most importantly though, I'm trying to create dishes for her that mimic the foods we eat.  Because as fun as it is to make her "special food" now, my goal is for her to one day eat what we eat.
So, of course, we need her to love mattar paneer.  And while she can't have paneer just yet, peas were one of the first foods she developed a love for…whew.
Peas with Cumin and Coriander
You can make a batch of these and puree a portion for the baby.  Add a little sprinkle of salt to your bowl (no extra sodium needed for the baby's peas) and you're all set.  Teeny diced potatoes would be a great add to these peas as well…for both you and baby. See below for more "add in's".
Ingredients:
1 1/2 cups peas (or 1 frozen box)
1/2 teaspoon cumin powder
1/2 teaspoon coriander powder
1 cup water
Mix the peas, water and cumin and coriander powders together in a small saucepan.  Bring to a boil then reduce heat and cover.  Cook for about 5-8 minutes until the peas are soft and a slightly dull green.  Let the baby's peas cool then puree in a food processor with a little bit of the cumin-coriander water.
Storage: I freeze the rest of the pureed batch for easy dinners for Surya.  These peas go really well with other mini meals I've been preparing for her – potatoes, sweet potatoes, broccoli or just with a few tablespoons of yogurt…even the dreaded rice cereal.
Add-in's: You can try adding a teeny tiny sprinkle of red chili powder (if you think you're little one can handle it) to go up against the sweetness of the peas.  You can also add in peeled, diced white potatoes (dice them small so they boil quickly) or roughly chopped sauteed onions and/or tomatoes.  My method for introducing these was to serve up the peas plain first, then a few days later add in the cumin/coriander then maybe a few days later the other veggie (potatoes, tomatoes or onions).