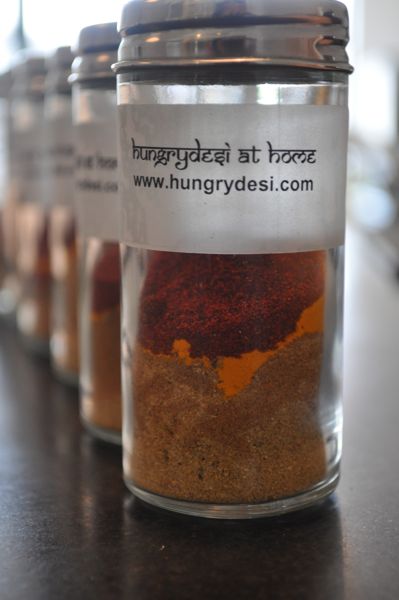 I taught a cooking class.  I FINALLY did it.  After talking about it, thinking about it, planning on doing it but then changing my mind, I finally just did it.  And it was a lot of fun.  A little stressful to cook, talk and teach at the same time, but I did it.  And it was a blast.  I had a friend invite 6 students over to my apartment and we spent a few hours gathered around the kitchen cooking mattar paneer, aloo gobi and moong dal, talking about spices and shopping for them and trading tips on cutting, peeling and pots.  It was a lot of fun, and I plan to do it again very soon!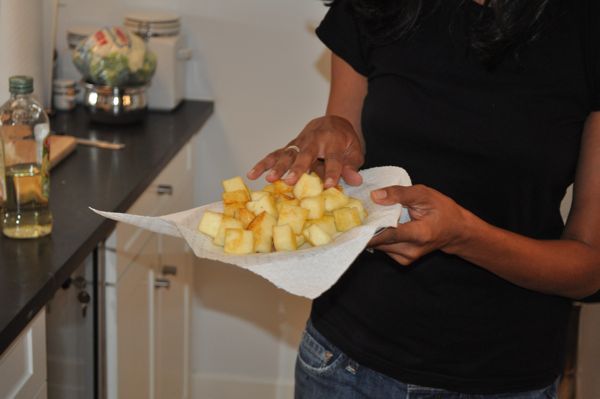 Before everyone came over, I fried a block of cubed paneer for the mattar paneer.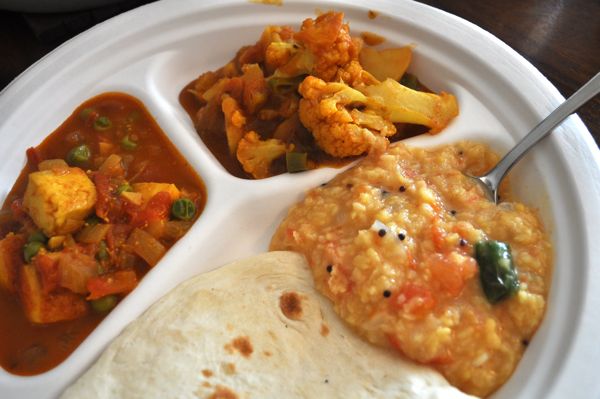 Other than that step, we made everything together in class with each everybody doing a little bit of everything – cutting, peeling, stirring together.  And at the end of about 2 hours, we sat down together for a warming meal.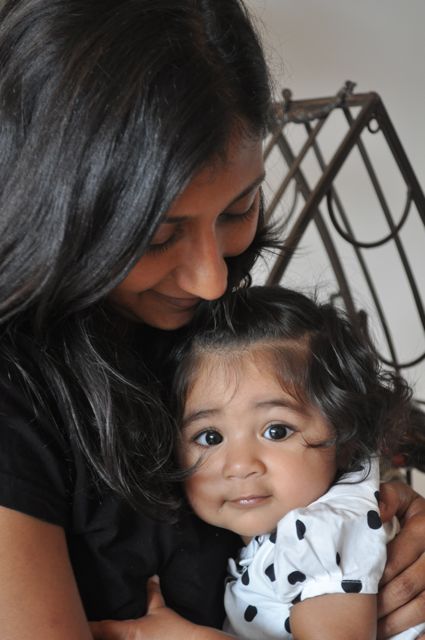 And we were joined by one little pint sized gourmand who wasn't allowed to participate in class…and seemed really happy that it was over so she could have her mommy back.